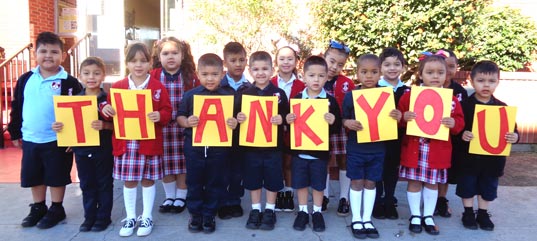 We are grateful to all our past and present supporters including individuals, parishes, small businesses & private foundations. We are eager to find new supporters as we expand our financial aid offering and increase our enrollment.
Once you have filled out the donation form below, the SUBMIT button at the bottom of the page will take you to our secure PayPal account page where it will provide you with two options: 1) You may donate using your PayPal account or 2) You may donate using your credit card if you do not have a PayPal account.
Please contact us with any questions and we will be happy to meet with you in person or on the phone to discuss how you can help.
---
Donation Form
Please take a few minutes to fill out the form below to make either a one-time or monthly recurring donation.