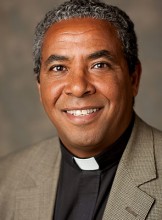 It has been many years since I attended Catholic school. However, whenever I hear speak of education, I am reminded of those wonderful years which were the solid foundation for my future. When I think back, what stands out the most from those "golden years" is the dedication and faith of the teachers, both religious and lay. Their unwavering faith, love of quality education, and genuine care and attention given to every student cannot be measured. I often wondered, for example, how the principal knew the first, middle and last name of every student in a school with a student body of over 500 students.
Here at Sacred Heart School, over a century's worth of principals, lay and religious teachers have given, and continue to give, that same kind of dedication, love and commitment. They have created a school with quality education, and a true sense of family and community. This is evident in the support the school receives from so many alumni who return to enroll their children and grandchildren, including those who return to teach at Sacred Heart.
Whenever I walk onto our campus, I feel the warmth, the care, and the dedication of our administration, faculty, staff, and student body. The watchful eyes of parents and grandparents make one feel safe and protected. Everyone is welcome to such a family atmosphere and to receive a true quality education that will be an advantage for a lifetime. We invite you to come see for yourself and experience our Sacred Heart family.
Sincerely,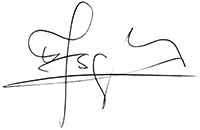 Father Tesfaldet (Tes) Asghedom
Pastor
---
Parish History
Sacred Heart Church is a historical inner-city Roman Catholic parish founded in 1887 in the Lincoln Heights neighborhood area, and is the fourth oldest parish in the city. For well over one hundred and fifteen years, Sacred Heart Church has ministered to a wide immigrant community, including Irish, Italians, French and Germans. Currently, Sacred Heart serves a largely Hispanic community.
Since its early beginnings, Sacred Heart's distinguishing characteristic has been a living, vibrant faith expressed in the warm and loving hospitality extended to all peoples across several generations who have visited and called Sacred Heart Church their home parish. As a historical church, Sacred Heart is not only a spiritual treasure, but it is also a part of the history of our community, and one that we seek to preserve for many more generations to come. God has blessed us with many wonderful people, both in the past and in the present, and we pray that we will continue to be living witnesses of our Catholic faith!